Miss Molly – Co-owner/Instructor – (2012 – Present)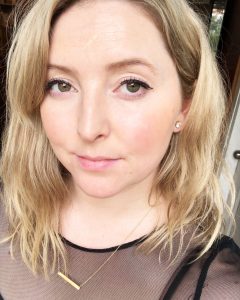 Molly Boyetchko (McNulty), has been teaching in the Northwest for 12 years, sharing her passion and joy of dance with her students in Jazz, Ballet, Hip Hop , Lyrical and Contemporary styles.
Molly began dancing at age 3 in Quesnel B.C., studying at the Quesnel Ballet Studio, under the instruction of Linda Campbell. Here she trained and prepared for her RAD Syllabus Exams, which she took up to the Pre-Elementary Level. As she grew into her teens, she began traveling to Prince George to train and take exams with Judy Russell's Enchainement Dance Studio. She studied under the very talented hands of Judy Russell and her mother, Bunny Murray. Molly trained in Ballet until the age of 12, when she then expanded into Jazz, Hip Hop, and Irish dance. She competed locally each season, and earned a spot in the Stage Category at the 2004 BC Performing Arts Provincials.
After graduating high school Molly spent time travelling abroad in Australia, lived in Vancouver and trained at Harbour Dance Centre, and studied Photojournalism at Loyalist College in Ontario.
In Ontario she found herself dropping in to the Quinte Ballet School to take Modern, Ballet and Jazz. Dance also became her top choice for photography and journalism assignments. Dance always seemed to find her.
After Graduating with a Diploma in Photojournalism, she accepted a job offer in Terrace B.C. at the Terrace Standard as the Sports Reporter. Here she met Sophia Palahicky, owner of Sophia's Dance Studio. At age 22 Molly began teaching dance. Sophia eventually moved away, and Molly decided to take on the monumental task of taking over the dance studio, known today as Free Elements Dance!
Miss Molly is a certified ADAPT Syllabus Teacher. (3 year program completed summer 2020). The ADAPT Syllabus Teacher Training Program, is a professional development course in Toronto with the legendary duo of Mr. Brian and Mrs. Faye Foley. Molly is also certified in CDTA Jazz, she plans to complete Balanced Body Pilates training in 2021, and her Progressive Ballet Technique Teacher Training in the near future.
Today her goals are to inspire her students to be confident, creative, and passionate young dance artists, while connecting the community of Terrace through dance.
Miss Jess – Co-owner/Instructor – (2017 – Present)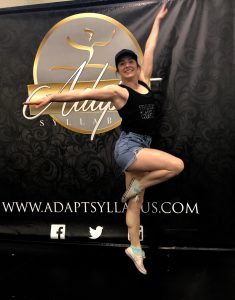 Jessica Ames was born and raised in Terrace, British Columbia. Before starting her dance career in 2004 with Sophia Palahicky's Dance Studio "Eurhythmics", she was a provincial level gymnast with the Terrace Peaks Gymnastics Club. She started her professional dance training in 2009 with the Arts Umbrella Professional Dance Program in Vancouver, BC under the artistic direction of Artemis Gordon. Jessica holds a Diploma in Dance attained from Vancouver Community College in which she graduated in 2012. Jessica is a Certified Canadian Teacher's Association (CDTA) Jazz, Modern, and Ballet Teacher. This past July, Miss Jess received her Associated Dance Arts for Professional Teachers (ADAPT) 3 year Certificate, learning from Canadian dance legends, Brian and Faye Foley at their ADAPT Teacher Training School in Toronto. As a Certified ADAPT Teacher Miss Jess is certified to prepare her students for ADAPT – Jazz Exams.
Since her schooling she has danced on stage as an apprentice for "Noord Nederlandse Dans" a professional contemporary dance company in The Netherlands with Stephen Shropshire in 2012, "The Response" a professional contemporary dance company in Vancouver BC with Amber Funk Barton in 2013, "ProArteDanza" a professional ballet contemporary dance company in Toronto ON, with Roberto Campanella and Robert Glumbek in 2014, "First Dance Vancouver" a multi-style dance company with Delphine Leroux and Kara Nolte in 2015, and "Body Narratives Collective" an inter-disciplinary contemporary dance company with Meghan Goodman and Julia Carr in Vancouver BC. In 2017, Jessica performed a duet with Julianne Chapple entitled, "Phasmida and Scorpiones" choreographed by Chick Snipper for the Dancing on the Edge Festival in Vancouver, BC.
Miss Jess has taught and choreographed for the following dance schools, Essence of Dance Inc., Surrey, BC, Arts Umbrella, Vancouver, BC, iDance, Vancouver BC, Harbour Dance Studios, Nanaimo, BC, Wesbrook Community Centre, UBC, Danzmode, Burnaby, BC, North Shore Academy of Dancing, North Vancouver, BC, and Dance Co-Marlowe Windsor, Vancouver BC and Free Elements Dance Studio, Terrace BC.
Currently, Miss Jess is the Co-owner of Free Elements Dance Studio. For the 2020/2021 Season she will be teaching Senior, Junior, Youth, and Junior Youth Company Ballet, Senior & Junior Company Pointe, Acrobatics (all levels), Sr/Jr Company Modern, General Intermediate Modern. and Miss Jess will co-direct the Free Elements Company Choreography Rehearsals and Masterclassses with Molly Boyetchko.
Miss Emily – Instructor – (2018 – Present)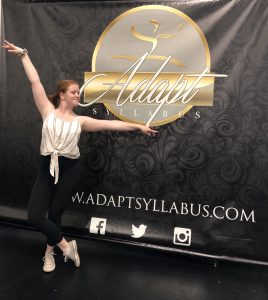 Emily was a dancer at Free Elements Dance Studio (formerly Sophia's Dance Studio)
for 14 years prior to her graduation in 2018. She was an eager participant in the Pacific
Northwest Music Festival, Prince George Dance Competition, and BC Annual Dance
Competition for many years. Emily began dance at the age of four as a recreational
Jazz and Ballet dancer. Once Free Elements implemented the Company Competitive
Dance Team, Emily jumped at the chance to take part in as many dances as possible to
grow and mature in all styles of dance. She was a dedicated dancer who performed
numerous solos and duets, but her favourite aspect of competition was always the
group dances! Every November, she took part in the Associated Dance Arts of
Professional Teachers (ADAPT) workshops in Prince Rupert and learnt from the
incredibly talented and knowledgeable Brian and Faye Foley. At a young age, Emily
also took a CDTA Jazz Exam. Emily has worked as an assistant teacher at Free
Elements Dance Studio since the age of thirteen and began choreographing three years
later. Emily is a well-rounded dancer with many years of experience in many styles, but
her personal favourites are Jazz and Contemporary.

Emily is a dance artist and teacher who continues to learn and train as much as
possible. In the last two years, after graduation, Emily has enjoyed branching out and
trying new dance styles by participating in Adult Heels and Adult Tap classes. She still
chooses to observe the ADAPT workshops in Prince Rupert yearly, and always dances
in local dance workshops when available. In July 2020 Emily completed her ADAPT
Syllabus Teacher's Training School certification for jazz/tap. Her passion for dance has
never wavered, and she will always continue to search for new opportunities to move
and learn! She looks forward to continuing to further her knowledge of dance in other
formats in the future.

Emily has a passion for working with kids of all ages and has had many opportunities to
gain experience such as subbing at Coast Mountain School District, coaching soccer,
and teaching at the dance studio. This year, Emily will be entering her third year of her
Bachelor of Elementary Education at Coast Mountain College. She is also a certified
Early Childhood Educator Assistant who works at Coast Mountain Children's Society.

Emily is very excited to begin the 2020/21 dance season to begin implementing her new
knowledge and ideas!
Miss Haley – Instructor – (2019 – 2020 Season)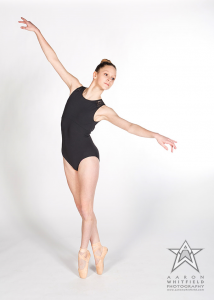 Haley started dancing at Sophia's Dance Studio (now Free Elements) in 2003 at the age of 5 and was hooked from the start. She competed at the Pacific Northwest Music Festival from the start, and even performed duets, trios, and small groups from the age of 6. In 2007, she started taking ballet classes. Throughout the years she attended the ADAPT workshops in Prince Rupert every November. Haley also has some early grade certificates from CDTA exams.
At the start of the 2012/2013 season, she injured herself, resulting in having to take a year off from dance. When she came back at the start of the 2013/2014 season, Haley started assisting in a jazz class twice a week and continued to assist classes until graduating.
Over the summer in 2015, Haley travelled to Toronto to take a two-week dance intensive with Canada's Ballet Jörgen. There she was taught by amazing faculty and company members of CBJ: such as, Cynthia Macedo (Ballet), Dana Bondy (Jazz), and Adrián Ramírez Juárez and Junior Gaspar Caballero (CBJ Repertoire).
During Haley's graduation year, 2016, she was asked to teach three classes on Saturday afternoons for half the season. She was very excited at the chance to demonstrate new moves and teach the new students of the studio. Haley alongside Kara Ternes organized and choreographed the Caledonia Fashion Show: Dry Grad Fundraiser of approximately 60 students who have never danced on stage before. At her last stage performance with FEDS, she was awarded Most Outstanding Dancer by her peers.
In the fall after highschool graduation, Haley travelled back to Toronto to dance at George Brown College (a partner of CBJ). There she completed a Dance Performance Preparations Certificate Program taught by Karen Andrews, Hannah Kiel, Jane Wooding, Laetitia Clement, and many more.
After experiencing many injuries, Haley came back to Terrace and taught general jazz and ballet classes during the 2017/2018 dance season. She left again in the fall of 2018 to go to school at College of New Caledonia, taking business administration.
Haley returned fall of 2019 to teach general jazz and ballet. She will continue on for the 2020 season, this time after completing first year of ADAPT teacher training school.
Miss Katherine – Instructor – (2019 – 2020 Season)

​Katherine has been a dancer for 21 years. Her love of dance began in a Mommy and Me class at age two and she has since studied tap, jazz, lyrical, modern, hip hop and musical theatre. She recently moved to Terrace from Alberta where she was a dancer and an instructor with Dance Magic Studio in Red Deer. She was a teacher's assistant at age eleven and started teaching/choreographing at age sixteen. Katherine spent lots of time travelling to dance conventions where she took classes and workshops from various choreographers. There isn't a discipline that Katherine doesn't enjoy… but her specialty is tap. She was hooked on tap dancing the moment it was introduced to her as a young girl. Katherine recently graduated from the University of Alberta with a bachelor's degree in Education. She has always enjoyed working with children, teaching them and also learning from them. She is very much looking forward to joining the Free Elements team, getting to know her students and sharing their love of dance together.
Miss Paige – Instructor – (2017 – Present)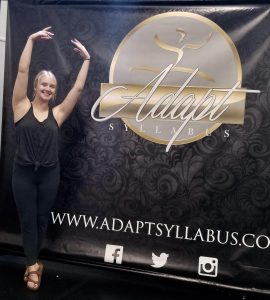 Miss Paige – Instructor – (2017 – Present)
Paige Bowles is a Free Elements Dance Studio Graduate, specializing in the Stage Division of Dance. Paige danced extensively throughout her childhood, and had the privilege of dancing for the Free Elements Dance Company Team from 2016-2018 under the Artistic Direction of Molly Boyetchko and Jessica Ames. After a 10 year period, Paige was proudly, the first Free Elements Dancer to attend the British Columbia Dance Provincials, with her Jazz solo choreographed by guest instructor, Rebekah Asselstine.
Paige's favourite dance styles include Jazz, Hip Hop, and Tap. Paige began assistant teaching for Free Elements Dance Studio when she was just 14 years old. Soon after, she began choreographing and teaching her own Hip Hop classes when she was in her graduation year. In 2019, Paige taught a 6 week dance program through the City of Terrace at the local Sportsplex, which helped grow her love and passion for dancing and teaching young students.
Paige completed her Canadian Dance Teacher's Association (CDTA) Junior Jazz Grade 1 exam when she was a child, and received Honours in her CDTA Jazz Bronze Medal exam in 2018. Paige has also completed her CDTA Associate Teachers Certificate, qualifying her as an official CDTA Teacher. In 2020, Paige graduated as a certified Associated Dance Arts for Professional Teachers (ADAPT) 3 year Certificate Program, learning from Canadian dance legends, Brian and Faye Foley at their ADAPT Teacher Training School in Toronto. Paige has been attending the Foley workshops in Prince Rupert, BC for numerous years and has traveled to Prince Rupert, Prince George and Nanaimo, BC for various dance events and competitions.
Despite this past year, Paige is so excited to be back at the studio teaching for the 2020-2021 Season and hopes to share her love for dance with her students and colleagues. She can't wait to inspire young children to stay active by doing what they love!
Miss Tatiana – Instructor – (2018-2019 Season)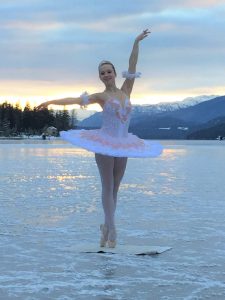 Miss Tatiana started dancing at the age of four and joined Free Elements Dance Studio, previously known as Sophia's Dance Studio when she was six years old. Tatiana graduated Free Elements in June 2018. She has trained in Ballet, Pointe, Jazz, Contemporary, and Modern, but Ballet is her specialty. Miss Tatiana started as a Dance Teacher Assistant when she was fourteen. Tatiana was a key member of the Free Elements Company Team and loved competing in various competitions in Northern BC. This season, Miss Tatiana will be teaching General Intermediate 3 Jazz, General Junior Ballet, General Intermediate 1 Ballet, and General Introduction to Dance for teens. We are so excited to have her on our faculty this season.
Carley Cofield – Guest Teacher / Choreographer – (Summer 2019)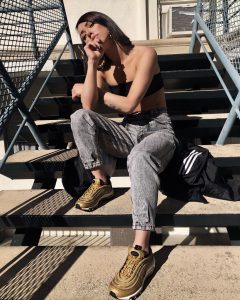 Carley was born and raised on Vancouver Island, British Columbia. After 16 years of extensive training, she settled in Toronto at age 18 to begin pursuing her dream of becoming a professional dancer. Over the years she has had the chance to compete and train all over the world. During Carley's competitive years, she received "Dancer Of The Year" and a scholarship to train in Paris France, an apprenticeship to assist the Extreme Dance faculty with Melissa Williams (So You Think You Can Dance Canada), "The Next Level" award to train in Los Angeles & New York, "Adjudicators Choice", as well as numerous scholarships from world-renowned choreographers.
Soon after graduation, Carley was accepted into the Toronto O.I.P. Dance Company. Since then, she has gone on to work with many of Toronto's top choreographers. Carley has had the opportunity to work on projects and performances for Madonna, Deborah Cox, Capital Cities, Paloma Ford, Shawn Desman, Toronto Fashion Week, "Just Dance" the video game launch, The Much Music Video Awards with international pop-rock band "Hedley", World Pride, The Pan American Games 1 Year Launch, and many more.
Most recently, Carley was featured as a dancer for the LifetimeTV Movie "Perfect High" starring actress Bella Thorne, danced on the MMVA Red Carpet for Coleman Hell, shared the stage with Pop Star Kiesza at the Air Canada Centre, and worked with Melissa Molinaro on her latest Music Video.
Aside from performing, Carley is thrilled to be choreographing for multi-award winning "Le PeTiT CiRqUe", as well as Australian pop group "Aussie Youth". Carley is now residing in North Hollywood, California continuing her commercial dance career with Go 2 Talent Agency.
Brenna Metzmeier – Guest Teacher / Choreograp
her – (Summer 2019)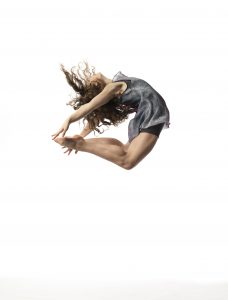 Brenna Metzmeier is originally from Northern BC. Se began her dance training at Sophia's Dance Studio here in Terrace BC, now known as Free Elements Dance! She began her professional dance training at the Victoria Academy of Ballet. She graduated from its post-graduate Bridge Program in 2016. She has professionally performed with Ballet Etoile, and with Arts Umbrella's Performance Research Program as well as Lesley Telford's Company Inverso Productions. She is currently dancing in Vancouver with Noam Gagnons' Dance Company, "Vision Impure" and was recently a part of the creation process of a full length piece called 'Pathways' that premiered at the Vancouver International Dance Festival in the end of March 2019. She is looking forward to continue dancing for "Vision Impure" and to prepare for more showings of the piece in November 2019. She is also looking forward to attending TransFormation Danse Montreal this summer as well as the L.A.U.N.C.H project with NorthWest Dance Project in Portland this July. Brenna will be also teaching at the Free Elements Summer Dance Intensive this August 2019!
Rebekah Asselstine – Guest Teacher / Choreographer – (Fall 2019)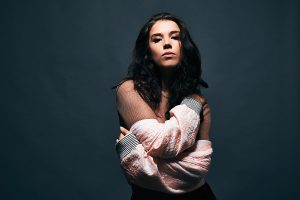 Rebekah
was born in New Westminster, British Columbia and raised in beautiful northern life of Terrace, British Columbia. Starting dance at a later age but picked up the natural talent fast, she began success on all levels. Receiving her CDTA Teachers association ticket and Taking over her studio "Sophia's School of Dance" at age 18 and choreographing for many to further her dream. After a year of operation she did her first audition and got accepted into a professional training group "Modus Operandi" located in Vancouver, B.C.
Being with this group opened many doors dancing with Tiffany Tregarthen, David Raymond, Wen Wei, Amber Funk Barton, Justine Chambers, Claire French and Josh Beamish. She later danced with groups, iNDUSTRY, the response, The Lovers Cabaret, and ARMY of SASS.
She then was given opportunities to dance on music videos and commercials which then lead her to getting her representation at The Characters Talent Agency. She is known for her roles in "Restless Virgins", "The Unseen", "Last Night in Suburbia", "The Perfect Pick Up", and "Tributum", She also is well known for her Voice Over work, playing and representing the role of "Bella" in Universal Motion picture "Barbie Video Game Hero".
Aside from performing and acting,
Rebekah
works heavily as a Choreographer and teacher across BC and in the US. She has worked for actor Kevin James and Adam Sandler on set of "Grown Ups 2" teaching their children ballet and jazz. Has coached and trained dancers for Team Canada, and has been apart of many workshops across BC.
Her passion is to inspire and help students, to mentor and help them achieve greatness. Being apart of faculty at Cameron Dance Academy for Jazz, Jazz Technique, Musical Theatre, and Contemporary, Just For Kicks School of Dance for Stage, Conditioning and Technique, Lyrical, and Contemporary, Defy Gravity for Vocal Training and Musical Theatre, and Vancouver Academy of Dance for Contemporary and Jazz.
Rebekah
is currently teaching and doing choreography in Vancouver , B.C and is continuing her Acting career with The Character Talent Agency.
IMDB PROFILE:
DANCE ON FILM PROJECT:
Alivia Acorn – Guest Teacher / Choreographer – (Summer 2018)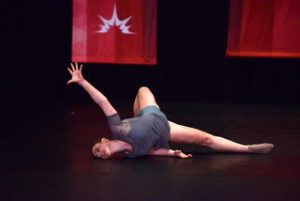 Alivia was introduced to dance at the age of 10 and has continued to train, practice, improve and perform for 8 years. Alivia has been taught many different disciplines of dance including Jazz, Ballet, Contemporary, Modern, Lyrical, Musical Theatre and Hip Hop by numerous amazing artists.
In 2014, Alivia was accepted into RWB's (Royal Winnipeg Ballet) summer intensive program and trained there for four weeks under highly commended teachers. In 2015, she was accepted, and presented with a scholarship to Joffrey Ballet School's summer intensive program in New York. Unfortunately, she was unable to attend due to an ongoing injury acquired in early 2015.
Alivia has travelled with her teachers and fellow dancers to many recognizable, prestigious dance competitions/events both in Canada and the U. S. Collectively as a group they were well awarded for both group and solo performances. Alivia represented Nanaimo at the Provincials in Penticton, 2014.
Alivia worked for 2 years with Moses Asher, a top 20 finalist in Canada's "So You think you can Dance." She danced and competed with his choreography at several competitions with multiple awards and accolades. She then performed solo at the age of 14 years, for his company's opening night at the Vogue Theatre in Vancouver.
In 2011, Alivia started assisting Ms. Kathryn's children's dance classes at her home studio, Harbour Dancentre (now named Harbour Dance Studios). She assisted for 2 years and subbed in as the teacher on occasion when needed. Alivia's love of dance is shown best on stage when performing, but is also greatly demonstrated when teaching students!
Alivia taught Contemporary and Ballet at Harbour Dance Studios this past season and comes highly recommended by her associates.
Portia Favro – Guest Teacher / Choreographer – (Summer 2018)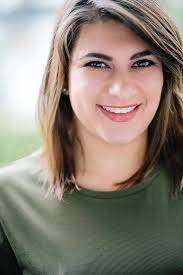 Portia Favro is a former journalist turned professional dancer, producer, choreographer and pin-up personality.
She is an award-winning dancer, choreographer, and teacher with extensive experience performing and working across Canada, the West Coast and Europe. She has worked with international choreographers and artists such as Galen Hooks, and continues to travel to teach and choreograph heels, cabaret and retro go-go technique for beginners to professionals.
Portia is the Lead Instructor for Luminesque Dance and First Dance Vancouver, and Produces Go-Go Bungalow at the Shameful Tiki Room, Vancouver's only weekly retro go-go show.
She's performed for The Canadian Olympic Committee, The Lovers Cabaret, GSG Productions and many more. Most recently, she performed as a soloist in the highly esteemed Vancouver International Burlesque Festival at the Vancouver Playhouse (2018). In 2016, Portia produced her first full-length production "From Bond with Love" an ode to the women of the James Bond movie franchise. After a sold-out run and encore in Vancouver, she took it on the road to audiences across British Columbia.
When she's not in Vancouver, Portia is on the road teaching and choreographing for local dance studios across Canada, and is often called upon for creative direction and input on commercial productions, photo shoots and other projects.
Julianne Chapple – Guest Choreographer – (Summer 2018)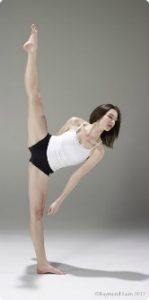 Julianne Chapple's work explores surreal imagery, objecthood and memory. Drawing on a history of performed movement including circus acrobatics and performance art as well as classical and contemporary dance forms, the edges of the body's mobility is explored and exploited often to the effect of depersonalizing and fragmenting the human form.
Julianne's choreography has been presented at the Edam Dance Series, Dancing on the Edge, Dance in Vancouver, Dances for a Small Stage, Festival Launch, 12 Minutes Max, Drift Arts Festival, SWARM Art Walk (Vancouver), Dance Days (Victoria), The Chinook Series (Edmonton), Risky Business Rebel Yells (Toronto), Tipperary Dance Festival (Ireland) and Nah Dran (Berlin). Her performance, video and installation work has been presented at the Foreshore, Franc Gallery, Dusseldorf's Open Art Film Festival, Iris Film Collective's One Take Super 8 and Latitude 53's Visualeyez Festival of Performance Art.
Most recently, she was awarded the 2017 Iris Garland Emerging Choreographer Award which will go towards the production of her first full length ensemble work. Julie is also co-producer and sometimes curator of a small experimental performance series titled Shooting Gallery Performance, and sits on the board of directors for CADA-West.
Lisa Metz – Guest Choreographer – (Summer 2018)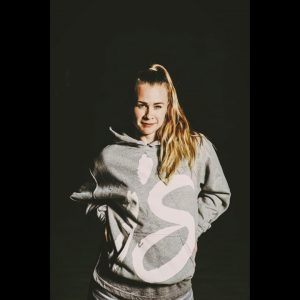 Lisa comes from Calgary, with 11 years of training in Tap and 9 years of training in Jazz with successful completion of Intermediate 3 ADAPT exams on both disciplines; 7 years of Ballet training and successful completion of Royal Academy of Dance (RAD) Advanced 1 Examination; 6 years of training in Lyrical and 4 years of training in Hip Hop and Street Jazz, as well as numerous workshops and performances including Project CPR, Sounds Bites, Inbox, Stonefoxx, Making Up, and Dance on Film to name a few.
Lisa's diverse passion for tap, jazz, ballet, contemporary and hip hop, create the ground work for her career as an artist in Vancouver BC. From dancing on TV and music videos to performing on stage in New York and LA, Lisa choreographed and directed her first full length contemporary show entitled Three.
She is also a huge contributor to the growth and development of Vancouver's hip hop scene; battling, training and educating dancers on freestyle culture.
https://harbourdance.com/faculty/lisa-metz
Kelly McInnes – Guest Teacher / Choreographer – (Spring 2018)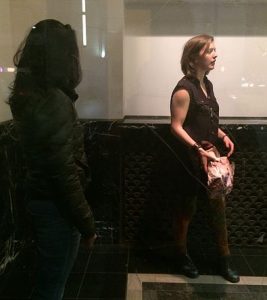 Kelly McInnes is privileged to be a dance artist, choreographer, performer & facilitator based on the unceded Coast Salish territories of the Musqueam, Squamish and Tsleil-Waututh First Nations. Kelly creates work exploring socio-political issues, through a feminist lens, as a call to action. She is concerned with challenging the status quo and accepted normalities of how we represent, manipulate and censor bodies. Kelly's work has been presented at La Bodega & Casa de la Cultura (Mexico); Art for Impact, BC Buds Festival, Dances for a Small Stage, Bloom, Emily Carr, Merge, the HopBopShop, Vines Arts Festival, The Dance Centre, Interplay Project (Vancouver, B.C.); ArtsWells Festival (Wells, B.C.); SKAMpede Festival (Victoria, B.C.); Dance: Made in Canada, ArtScape Gibraltor Point & Feminist Art Conference 2015 (Toronto, O.N.).
Kelly has interpreted projects for MACHiNENOiSY, Restless Productions, Out Innerspace Dance Theatre, the 605 collective, Metal Dog, Chick Snipper, Anne Cooper, Daina Ashbee, Sammy Chien, Jacinte Armstrong & Ashley Whitehead. ​
Community-engagement is becoming an important part of Kelly's practice. She co-facilitates, MINE, a youth collaborative creation workshop & process with Rianne Svlenis and Alex Mah. A member of the performance collective, Pressed Paradise, Kelly is currently making new work as part of their Special Projects Residency at The Dance Centre for the season.
Kate Ames- Media Design & Advertising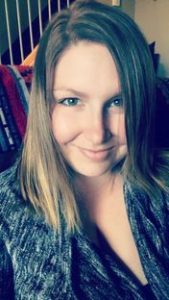 Born and raised in Northern BC small town, Terrace, it seemed Kate Ames was always geared for the arts. With an elementary teacher mother she had many opportunities to explore and build on her interests at a very young age. In her grade school years her extracurricular`activities varied from concert and jazz band, to drama club, theatre, choir, piano, guitar, tap dance, ballet, odyssey of the mind, soccer, gymnastics, painting, and photography.
After high school graduation Kate spent six months working on her degree before deciding to follow her passion and switch to art school. At first she began with distance education courses through The Art Institute of Vancouver before making the plunge and moving to Vancouver, BC to start fresh. She moved down in 2010 and began a full-time Graphic Design program at Emily Carr University of Art and Design and British Columbia Institute of Technology; beginning a whole new chapter.
Since then Kate has incorporated design into two different office management roles, as a graphic designer for The Free Press Newspaper in Prince George, BC and continues to do freelance work out of Vancouver, Terrace and Prince George, BC. All the while starting a new chapter of life as mom. Check out her mommy blog Northern BC Moms highlighting her experiences of motherhood in Northern BC. Kate has designed all of Free Elements Dance Studio's digital and print media.

Facebook, LinkedIn, Instagram, Twitter, Pinterest
Services: Print, Web, Video, Illustration, Photography, and Social Media
Email: katraames@gmail.com Phone: 250-301-5011