Summer Intensive
The Terrace Summer Dance Intensive offers a unique summer dance experience that will lead aspiring dancers to reach their performance potential.
Terrace born, founder and Artistic Director, Jessica Ames has been running this program for ten years!

"It is so very important to us, to give back to the young dance community here in the Pacific Northwest. We love teaching, inspiring and sharing our expertise with the future generation of dance artists."
-Molly and Jessica
Free Elements – Terrace Summer Dance Summer Intensive 2021
Dates: August 16th – 19th 2021
Location: Terrace Sportsplex
Ages: 2-18
Classes: Ballet, Pointe, Jazz, Jazz Funk, Modern, Hip-Hop, Tap, Acro, Pre-school Creative Dance, Mommy & Me.
Summer – Guest Instructors
Brenna Metzmeier, Vancouver BC – Ballet, Pointe, Modern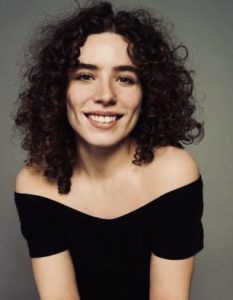 Brenna Metzmeier is originally from Northern BC. Se began her dance training at Sophia's Dance Studio here in Terrace BC, now known as Free Elements Dance! She began her professional dance training at the Victoria Academy of Ballet. She graduated from its post-graduate Bridge Program in 2016. She has professionally performed with Ballet Etoile, and with Arts Umbrella's Performance Research Program as well as Lesley Telford's Company Inverso Productions. She is currently dancing in Vancouver with Noam Gagnons' Dance Company, "Vision Impure" and was recently a part of the creation process of a full length piece called 'Pathways' that premiered at the Vancouver International Dance Festival in the end of March 2019. She is looking forward to continue dancing for "Vision Impure" and to prepare for more showings of the piece in November 2019. She is also looking forward to attending TransFormation Danse Montreal this summer as well as the L.A.U.N.C.H project with NorthWest Dance Project in Portland this July. Brenna is well versed in the professional dance world and is so excited to share her knowledge and expertise with the dancers of Terrace.
Abby Chung – Guest Teacher / Choreographer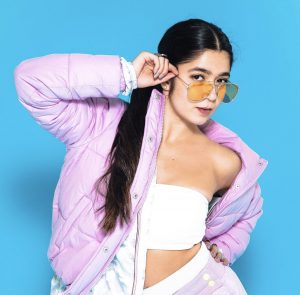 As a kid, when people would ask me what I wanted to be when I grew up, I'd always respond with dancer. Most of the time, people wouldn't think much of it: where I grew up, becoming a professional dancer was uncommon. Fast forward a decade, and that is exactly what I am.
I've been dancing all my life, having started classes at the age of four. I was born and raised in Edmonton, Alberta, where I took advantage of every training opportunity I could find and joined the ranks of elite local companies. When I was 15, I was chosen to be a back-up dancer for Janet Jackson at the Edmonton stop of her Unbreakable World Tour. That performance changed the course of my life—it inspired me to commit myself to commercial dance, and I've been wholeheartedly pursuing the industry since.
At the age of 18, I moved to Los Angeles to participate in the Millennium Dance Complex Certificate Program, an opportunity I was fortunate enough to have supported by a grant from the Alberta Foundation for the Arts. I fell in love with L.A. hard and fast. Coming from a comparatively smaller city, artists in my community rarely received full funding to study internationally. In the context of my journey as an artist, Millennium was an invaluable experience. I was able to foster relationships with local creatives, participate in the city's flourishing commercial dance industry, and devote myself to my craft full-time.
These days, I juggle a commercial dance career in both Vancouver and Los Angeles. I do most of my television and film work in Vancouver, having just wrapped production on a Lifetime Original Movie there, and spend my time in L.A. understudying industry professionals and gaining performance experience. I try to return to my hometown whenever I can to teach classes and offer up the knowledge I've gained through my experiences out here to young dancers in the same position I was as a teenager.
I'm currently working as an independent dancer and choreographer. In my career, I've appeared in various music videos, commercials, and national campaigns, and have worked with companies such as Honda Motors, Ford, and Tutti Frutti. I've performed live on World of Dance competitions and supported recording artist Lia Cole on her Asia Tour. I've also worked on short films and movies, which are listed in more detail on my IMDb page. I've toured Canada as an assistant at VIP Dance Conventions and am currently a faculty assistant at Millennium Dance Complex. In addition to all my work as a commercial dancer, I have a huge passion for teaching and lead classes whenever I can. My signature style is a challenging fusion of jazz and hiphop that requires a dancer to be very versatile in their movements.
I think my lack of hesitation is what sets me apart from other young creatives. I'm a highly ambitious person, and when I decide to pursue something, I throw my whole self into it. It might not be the most thought out way to live, but I think that attitude has helped me to gain an influx of opportunities in a short amount of time.
We know that there are many other summer dance programs out there and it is often difficult to choose the perfect program for you and your child. Many factors go into making this decision. Including, travel, costs, teachers, quality of training and so on.
This Summer Intensive is in Terrace BC! Also known as the hub of the Pacific Northwest. If you already live here, great! How convenient for you! It is an awesome location and absolutely beautiful in the summer time. If you are traveling from out of town, Terrace is a lovely summer vacation spot for the whole family. It is easy to get to either by car, bus, rail or air.
One thing we pride ourselves on is the fact that it is important that we make dance available to everyone. We keep our costs low and offer payment plans by request.
All of us with the Free Elements – Terrace Summer Dance Intensive are focused on providing fun, but challenging dance classes with the highest level of professionalism. We will do everything we can to meet your expectations and more!
With a variety of classes to choose from, we're sure you'll be happy registering your talented, young dancer with us. Look around our website and if you have any comments or questions, please feel free to contact us. We hope to see you again! Check back later for new updates to our website.