Summer Intensive
The Terrace Summer Dance Intensive offers a unique summer dance experience that will lead aspiring dancers to reach their performance potential.
Terrace born, founder and Artistic Director, Jessica Ames has been running this program for nine years!

"It is so very important to us, to give back to the young dance community here in the Pacific Northwest. We love teaching, inspiring and sharing our expertise with the future generation of dance artists."
-Molly and Jessica
Free Elements – Terrace Summer Dance Summer Intensive 2020
DEPENDANT ON PROGRESS OF COVID19 RECOMMENDATIONS
Dates: August 17th – 21st 2020 (Tentative Dates)
Location: TBD
Ages: 3-18+
Classes: Ballet, Pointe, Jazz, Contemporary, Modern, Hip-Hop, Tap, Acro, Stretch & Strength Conditioning, Pre-school Creative Dance, Adult Classes
Summer – Guest Instructors
Brenna Metzmeier, Vancouver BC – Ballet, Pointe, Modern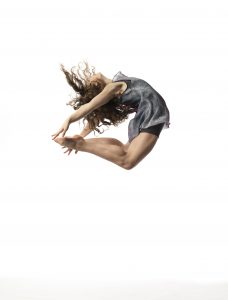 Brenna Metzmeier is originally from Northern BC. Se began her dance training at Sophia's Dance Studio here in Terrace BC, now known as Free Elements Dance! She began her professional dance training at the Victoria Academy of Ballet. She graduated from its post-graduate Bridge Program in 2016. She has professionally performed with Ballet Etoile, and with Arts Umbrella's Performance Research Program as well as Lesley Telford's Company Inverso Productions. She is currently dancing in Vancouver with Noam Gagnons' Dance Company, "Vision Impure" and was recently a part of the creation process of a full length piece called 'Pathways' that premiered at the Vancouver International Dance Festival in the end of March 2019. She is looking forward to continue dancing for "Vision Impure" and to prepare for more showings of the piece in November 2019. She is also looking forward to attending TransFormation Danse Montreal this summer as well as the L.A.U.N.C.H project with NorthWest Dance Project in Portland this July. Brenna is well versed in the professional dance world and is so excited to share her knowledge and expertise with the dancers of Terrace.
Carley Cofield, North Hollywood, California – Hip Hop, Jazz, Commercial Contemporary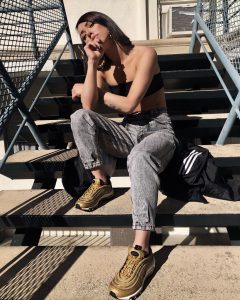 Carley was born and raised on Vancouver Island, British Columbia. After 16 years of extensive training, she settled in Toronto at age 18 to begin pursuing her dream of becoming a professional dancer. Over the years she has had the chance to compete and train all over the world. During Carley's competitive years, she received "Dancer Of The Year" and a scholarship to train in Paris France, an apprenticeship to assist the Extreme Dance faculty with Melissa Williams (So You Think You Can Dance Canada), "The Next Level" award to train in Los Angeles & New York, "Adjudicators Choice", as well as numerous scholarships from world-renowned choreographers.
Soon after graduation, Carley was accepted into the Toronto O.I.P. Dance Company. Since then, she has gone on to work with many of Toronto's top choreographers. Carley has had the opportunity to work on projects and performances for Madonna, Deborah Cox, Capital Cities, Paloma Ford, Shawn Desman, Toronto Fashion Week, "Just Dance" the video game launch, The Much Music Video Awards with international pop-rock band "Hedley", World Pride, The Pan American Games 1 Year Launch, and many more.
Most recently, Carley was featured as a dancer for the LifetimeTV Movie "Perfect High" starring actress Bella Thorne, danced on the MMVA Red Carpet for Coleman Hell, shared the stage with Pop Star Kiesza at the Air Canada Centre, and worked with Melissa Molinaro on her latest Music Video.
Aside from performing, Carley is thrilled to be choreographing for multi-award winning "Le PeTiT CiRqUe", as well as Australian pop group "Aussie Youth". Carley is now residing in North Hollywood, California continuing her commercial dance career with Go 2 Talent Agency.
DEMO:
We know that there are many other summer dance programs out there and it is often difficult to choose the perfect program for you and your child. Many factors go into making this decision. Including, travel, costs, teachers, quality of training and so on.
This Summer Intensive is in Terrace BC! Also known as the hub of the Pacific Northwest. If you already live here, great! How convenient for you! It is an awesome location and absolutely beautiful in the summer time. If you are traveling from out of town, Terrace is a lovely summer vacation spot for the whole family. It is easy to get to either by car, bus, rail or air.
One thing we pride ourselves on is the fact that it is important that we make dance available to everyone. We keep our costs low and offer payment plans by request.
All of us with the Free Elements – Terrace Summer Dance Intensive are focused on providing fun, but challenging dance classes with the highest level of professionalism. We will do everything we can to meet your expectations and more!
With a variety of classes to choose from, we're sure you'll be happy registering your talented, young dancer with us. Look around our website and if you have any comments or questions, please feel free to contact us. We hope to see you again! Check back later for new updates to our website.