Summer Intensive
The Terrace Summer Dance Intensive offers a unique summer dance experience that will lead aspiring dancers to reach their performance potential.
Terrace born, founder and Artistic Director, Jessica Ames has been running this program for seven years!

"It is so very important to us, to give back to the young dance community here in the Pacific Northwest. We love teaching, inspiring and sharing our expertise with the future generation of dance artists."
-Molly and Jessica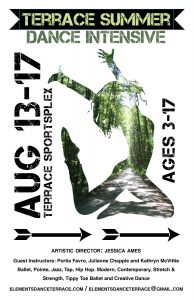 Monday August 13th – Friday 17th 2018
9:00am – 5:00pm
Age 3-adult classes in Ballet, Pointe, Modern, Jazz, Hip-Hop, Acro, Kids Creative Dance & Adult Heels
We know that there are many other summer dance programs out there and it is often difficult to choose the perfect program for you and your child. Many factors go into making this decision. Including, travel, costs, teachers, quality of training and so on.
The TSDI is in Terrace BC! Also known as the hub of the Pacific Northwest. If you already live here, great! How convenient for you! It is an awesome location and absolutely beautiful in the summer time. If you are traveling from out of town, Terrace is a lovely summer vacation spot for the whole family. It is easy to get to either by car, bus, rail or air.
One thing TSDI prides itself on is the fact that it is important that we make dance available to everyone. We keep our costs low and offer payment plans by request.
All of us with the Free Elements – Terrace Summer Dance Intensive are focused on providing fun, but challenging dance classes with the highest level of professionalism. We will do everything we can to meet your expectations and more!
With a variety of classes to choose from, we're sure you'll be happy registering your talented, young dancer with us. Look around our website and if you have any comments or questions, please feel free to contact us. We hope to see you again! Check back later for new updates to our website.
Register Now!
https://app.thestudiodirector.com/elementsdanceterrace/portal.sd
To do the initial set up, click "Forgot Your Password". The login is your email address, which will prompt you through steps to create your own password for future logins
Summer – Guest Instructors
Alivia Acorn – Nanaimo, BC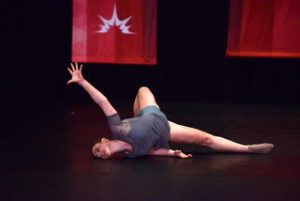 Alivia was introduced to dance at the age of 10 and has continued to train, practice, improve and perform for 8 years. Alivia has been taught many different disciplines of dance including Jazz, Ballet, Contemporary, Modern, Lyrical, Musical Theatre and Hip Hop by numerous amazing artists.
In 2014, Alivia was accepted into RWB's (Royal Winnipeg Ballet) summer intensive program and trained there for four weeks under highly commended teachers. In 2015, she was accepted, and presented with a scholarship to Joffrey Ballet School's summer intensive program in New York. Unfortunately, she was unable to attend due to an ongoing injury acquired in early 2015.
Alivia has travelled with her teachers and fellow dancers to many recognizable, prestigious dance competitions/events both in Canada and the U. S. Collectively as a group they were well awarded for both group and solo performances. Alivia represented Nanaimo at the Provincials in Penticton, 2014.
Alivia worked for 2 years with Moses Asher, a top 20 finalist in Canada's "So You think you can Dance." She danced and competed with his choreography at several competitions with multiple awards and accolades. She then performed solo at the age of 14 years, for his company's opening night at the Vogue Theatre in Vancouver.
In 2011, Alivia started assisting Ms. Kathryn's children's dance classes at her home studio, Harbour Dancentre (now named Harbour Dance Studios). She assisted for 2 years and subbed in as the teacher on occasion when needed. Alivia's love of dance is shown best on stage when performing, but is also greatly demonstrated when teaching students!
Alivia taught Contemporary and Ballet at Harbour Dance Studios this past season and comes highly recommended by her associates. Alivia is very excited to share her love of dance with the students at Free Elements Dance Studio!
She will be teaching Intermediate and Senior Ballet & Pointe in this year's Summer Intensive.
Julianne (Julie) Chapple – Vancouver, BC
Julianne Chapple's work explores surreal imagery, objecthood and memory. Drawing on a history of performed movement including circus acrobatics and performance art as well as classical and contemporary dance forms, the edges of the body's mobility is explored and exploited often to the effect of depersonalizing and fragmenting the human form.
Julianne's choreography has been presented at the Edam Dance Series, Dancing on the Edge, Dance in Vancouver, Dances for a Small Stage, Festival Launch, 12 Minutes Max, Drift Arts Festival, SWARM Art Walk (Vancouver), Dance Days (Victoria), The Chinook Series (Edmonton), Risky Business Rebel Yells (Toronto), Tipperary Dance Festival (Ireland) and Nah Dran (Berlin). Her performance, video and installation work has been presented at the Foreshore, Franc Gallery, Dusseldorf's Open Art Film Festival, Iris Film Collective's One Take Super 8 and Latitude 53's Visualeyez Festival of Performance Art.
Most recently, she was awarded the 2017 Iris Garland Emerging Choreographer Award which will go towards the production of her first full length ensemble work. Julie is also co-producer and sometimes curator of a small experimental performance series titled Shooting Gallery Performance, and sits on the board of directors for CADA-West.
Julie will be teaching the Intermediate and Senior Modern and Acro classes in this year's Summer Intensive.
Portia Favro – Vancouer, BC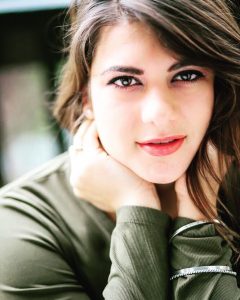 Free Elements Dance Studio is thrilled to (once again) host Portia Favro! Portia will be our Jazz and Adult Heels instructor at our summer intensive this August 13-17! Portia Favro is a former journalist turned professional dancer, producer, choreographer and pin-up personality.
She is an award-winning dancer, choreographer, and teacher with extensive experience performing and working across Canada, the West Coast and Europe. She has worked with international choreographers and artists such as Galen Hooks, and continues to travel to teach and choreograph heels, cabaret and retro go-go technique for beginners to professionals.
Portia is the Lead Instructor for Luminesque Dance and First Dance Vancouver, and Produces Go-Go Bungalow at the Shameful Tiki Room, Vancouver's only weekly retro go-go show.
She's performed for The Canadian Olympic Committee, The Lovers Cabaret, GSG Productions and many more. Most recently, she performed as a soloist in the highly esteemed Vancouver International Burlesque Festival at the Vancouver Playhouse (2018). In 2016, Portia produced her first full-length production "From Bond with Love" an ode to the women of the James Bond movie franchise. After a sold-out run and encore in Vancouver, she took it on the road to audiences across British Columbia.
When she's not in Vancouver, Portia is on the road teaching and choreographing for local dance studios across Canada, and is often called upon for creative direction and input on commercial productions, photo shoots and other projects.
Portia will be teaching the Intermediate and Senior Jazz and Yoga classes as well as the Adult Heels classes in this year's Summer Intensive!