Upcoming Events!
Free Elements – Year End Recital "Louder Than Words" – June 2nd 2019
Mandatory Year End Recital Stage Rehearsal – June 1st – REM Lee Theatre 9:30am – 5:30pm – Schedule TBD
June 2nd Performance @ REM Lee Theatre 5:30pm Tickets: $12 Available for purchase at Misty River Books.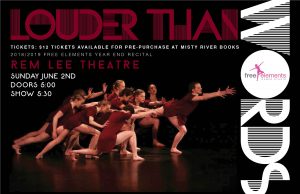 Ralph Escamillan Contemp/Voguing Workshop – May 19th 2019
Register online on your Studio Director Account! https://app.thestudiodirector.com/elementsdanceterrace/portal.sd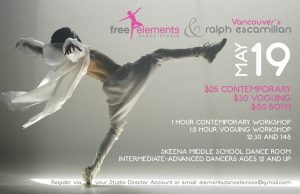 Peak Invitational Dance Competition – Nanaimo, BC – May 13th – 16th
BC Annual Dance Competition Prince Rupert – May 5th – 11th 2019
Sunday May 5th – 6:00pm Session – "I Found"
Monday May 6th – 6:00pm Session – "Rush" & "It Was All a Dream"
Company Auditions – Saturday May 4th 2019!
Free Elements Dance Studio is hosting their Company dance team auditions for the 2019/2020 Season!
This audition is for current Free Elements Students only age 7+. For new (non – Free Elements dancers) we will host private auditions upon request after the 2018/2019 Season is complete.
Satuday May 4th @ Skeena Middle School – Dance Room
6:00pm – 6:30pm age 7-10

6:30pm – 7:00pm age 11-13

7:00pm – 7:30pm age 14+
Please email: elementsdanceterrace@gmail.com if you have any questions or are interested in attending! The audition is free of charge! The audition will consist of a ballet barre, jazz across the floor, a modern combo and some improvisation.
Can't wait to see you there and good luck dancers!
Uplands Elementary School Show – Friday April 26th
Costumes:
Evening of Thursday April 25th – (All costumes and props are dropped off at Uplands with assistance from Mary-Anne.
Dancer pickup: 12:15pm April 26th
Warm-up / rehearsal – 12:30pm – 12:45pm
Performance 1pm – 1:30pm
Drop off: 1:45 pm
Once the performance is done, students will leave all costumes with us, change, and head right back to school.
Hair / Makeup:

Hair can be worn in a high pony tail to school. Makeup can be their regular every day face. Once at Uplands they can apply red lipstick.
Dances
Freedom
Pivot
It Was All a Dream
Coffee, Coffee, Coffee…AMERICANO!
Caledonia Talent Show – Wednesday April 24th
Rem Lee Theatre –
Pieces that we are presenting:
RUSH
IT WAS ALL A DREAM
HINDSIGHT (new addition) – Please wear older shoes as to not mark up your new shoes for Peak Nanaimo.
The Show begins at 7:00pm. Dancer arrival will be 6:30pm. There will not be a stage rehearsal for this performance.
Past Events!
Pacific Northwest Music Festival – March-April 2019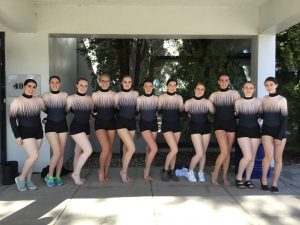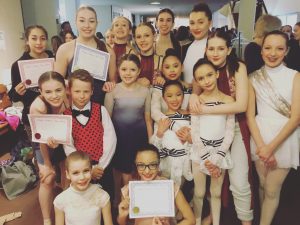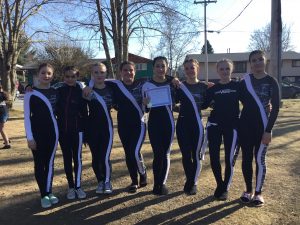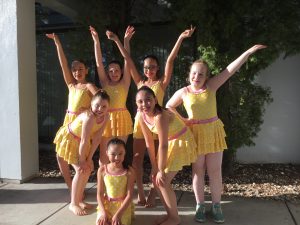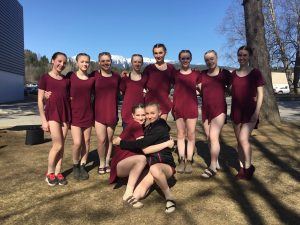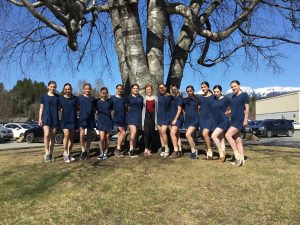 Prince George Dance Festival March 2019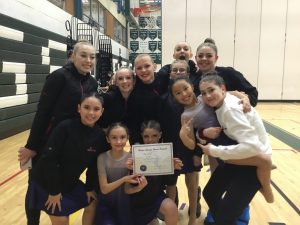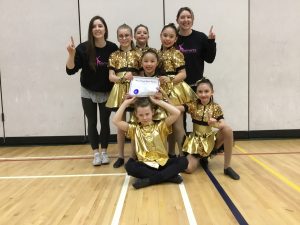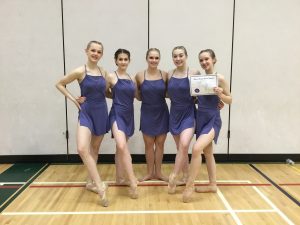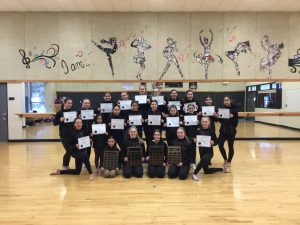 Solo / Duo Gala – March 2019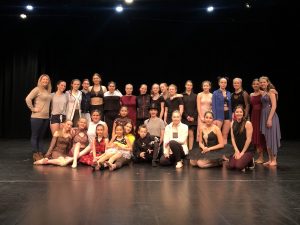 International Women's Day Celebration Performance – March 2019
Terrace Art Gallery Performance of "It Was All a Dream" Choreographed by: Carley Cofield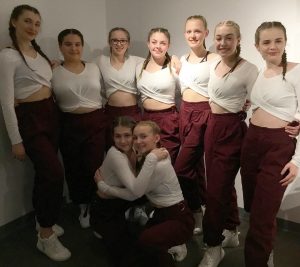 PGDF Stage Rehearsal Showing – March 2019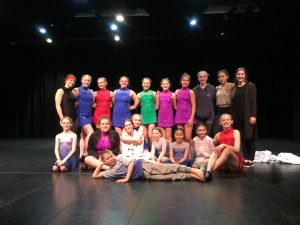 Follow Your Heart Company Fundraising Performance – Feb 2019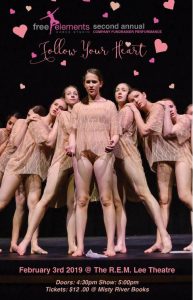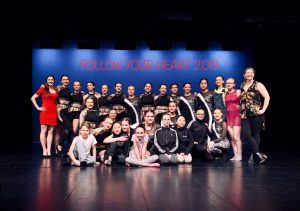 Carley Cofield & Rebekah Asselstine Workshop/Choreo – Nov 2018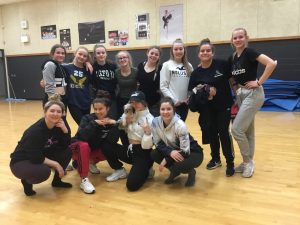 Fall For Dance Company Fundraising Performance – Nov 2018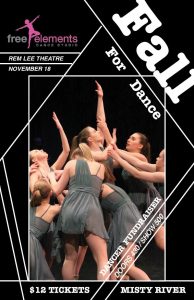 Tara Cheyenne-Friedenberg Contemporary Workshop – Nov 2018

Annual Prince Rupert – Foley Dance Workshops – Nov 2018

Terrace Business Awards – Oct 2018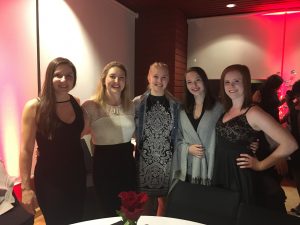 CDTA Jazz Exams – Oct 2018

Brenna Metzmeier Workshop / Choreography – Sept 2018

Company Team Run – Ferry Island – Aug 2018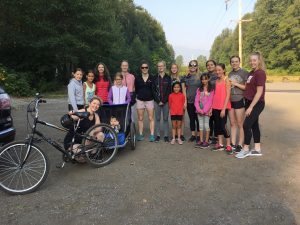 Annual Summer Dance Intensive – Aug 2018
Guest teachers: Julianne Chapple and Alivia Acorn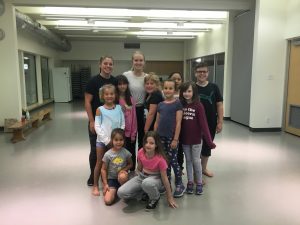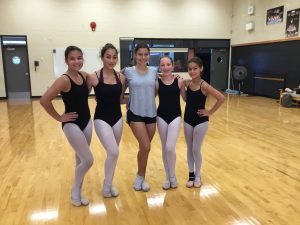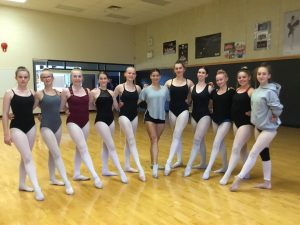 The Riverboat Days Parade – Aug 2018
Theme: Celebrating Our Different Cultures!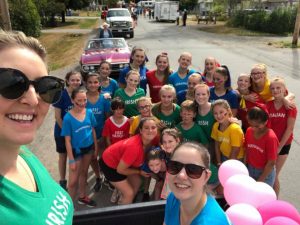 Annual Terrace Mountain Team Hike – July 2019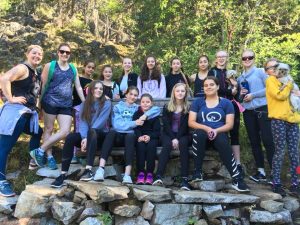 Year End Show 2018 "All Together Now" – June 2018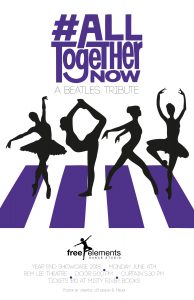 ---
For Class Information
New families: please review the classes, register and policy tab for class descriptions, registration information and the dress code for each class. For all other inquiries please email us at elementsdanceterrace@gmail.com or visit us on Facebook!
Registered families: Please log in to your studio director account to access classroom information.
---
Year End Recital 2019
All dancers are required to participate in our Year End Show Gala taking place June 2nd 2019.
Only graduating dancers, or dancers who were selected to perform at BC Dance Provincials will be asked to perform a solo. All soloists will all have an opportunity to perform their solo during our Soloist Gala.
---